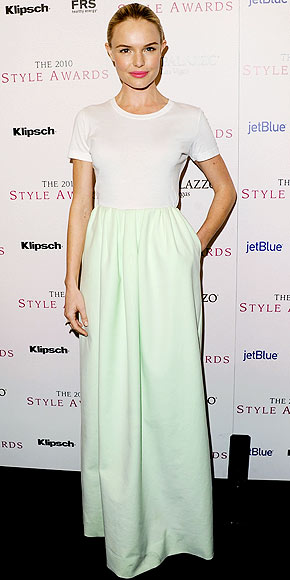 When it comes to fashion, I'd say that I'm pretty open to different looks, styles and very happy to see people (and celebs) take on their own style rather than just wearing whatever is in trend.
But, come on, Kate Bosworth - what were you (or your stylist) thinking !
The actress wore this outfit to the Hollywood Style Awards last night. I don't know if it's the colour of the skirt or what, but I just don't 'get' this outfit.
Camilla Belle, on the other hand, I think looked stunning in this white
Kimberly Ovitz dress.
What do you think dolls ? Love the Kate Bosworth look ? Let me know.
The Girl in Red Heels. Xo