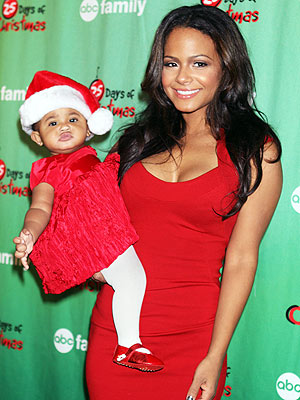 What's better than the adorable tiny tots of Hollywood ? The tiny tots of Hollywood in Christmas outfits !
The tiny daughter of Christina Milian, Violet Madison looked as cute as a button at ABC Family's 25 Days of Christmas Winter Wonderland Event.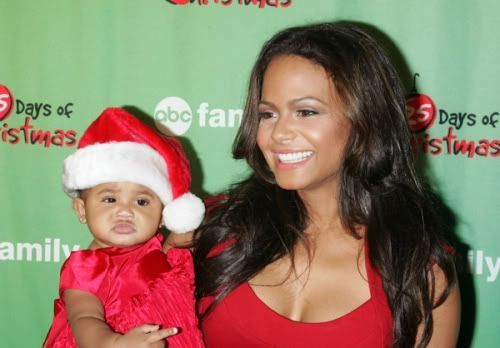 Wearing the her own little Santa hat, a tiny red dress and the most gorgeous red flats, she is one stylish nine month year old.
Hope you all have a fabulous weekend,
The Girl in Red Heels.Xo